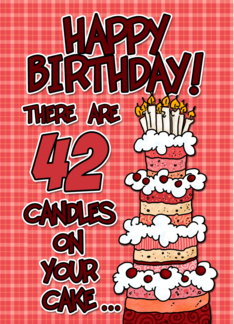 Yes, today, March 4, is my 42nd birthday. I have been curious for a while if I shared my exact birthday with someone famous and the closest match I found is Alex Criville, a presumably retired Spanish world champion Grand Prix motorcycle racer.
Other celebrities who were born on March 4th, include the Canadian actress and former "SCTV" star Catherine O'Hara, who is 58 today, and Paula Prentiss, an acclaimed actress whose career peaked in the '60s and '70s, who is 73 today.
Ironically, Rick Perry, the Texas Republican governor I highly oppose politically as he has executed more inmates than any governor in American history turned 62 today.
Thankfully, Perry, who was running for the Republican nomination, is out of the race!
As for politics on the other side of the world, the BBC is reporting that Vladamir Putin beat out his rival Vladamir Putin to become the new Russian prime minister (ok, my words not the BBC's!).
SIDEBAR: The answer to this week's Rabbit Ear Quiz is B) Fred Grandy served eight years in Congress.