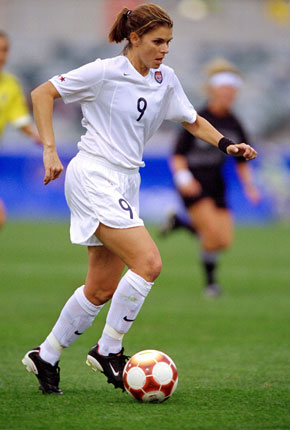 Today, we continue to quote American athlete who won either team or individual medals at the Olympic games with a quip from Mia Hamm, the decorated soccer player who helped her team to gold in women's soccer at the 2004 Athens Olympics in Greece.
Hamm, who turned 40 on St. Patrick's Day, is originally from Selma, Ala., and as a college student athlete she helped lead the North Carolina Tarheels to four NCAA titles.
Here is her quote:
"True champions aren't always the ones that win, but those with the most guts."