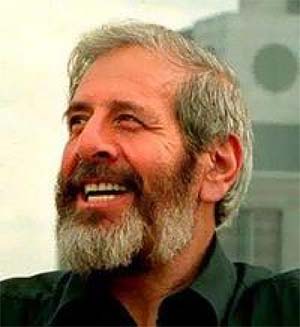 Since we don't think Grace Jones was nominated for a Best Supporting Actress Oscar for her performance in "Conan the Barbarian," we presume that Topol (pictured here) who was nominated for Best Actor for his lead performance in "Fiddler on the Roof"
(1971) is the most obscure person ever nominated for an Oscar.
Topol, an Israeli actor, was born on Sept. 9, 1935, in Tel Aviv.
He is the father of Anat Topol, an actress who played the role of Chava alongside her dad in a 1995 stage rendition of "Roof."
Topol wasan actually an active member of the Israeli Army when he was nominated, but he was granted a leave of absence to be at the Oscars. He toured the USA in a revival of "Roof" in the 1980s. And, Topol has the distinction of being nominated for a Tony for the exact same role which earned him an Oscar nomination 20 years apart (got Tony nomination in 1991).
The first Israeli actor ever nominated for an Oscar also played Dr. Hans Zarkov in the science-fiction cult clasic "Flash Gordon" (1980) and he appeared in the James Bond film "For Your Eyes Only" (1981).
Before the film version of "Roof," he was in the Kirk Douglas film "Cast a Long Shadow" (1966) and the David Niven film "Before Winter Comes" (1969).
Now, it is up to guess if he is indeed dead or alive....'course, you can find out ahead of time by going to the Internet Movie Database.......?!
The subject of our last entry Jerry Lee Lewis is alive, or at least he was at last report.