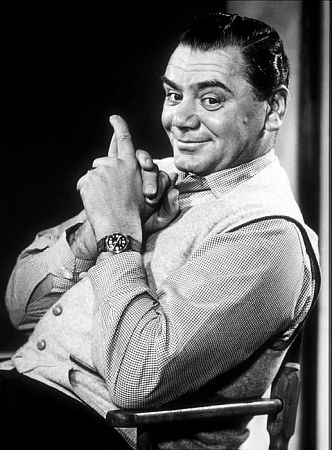 Two years ago I watched the film "The Vikings" (1958), as it was one of the only movies I could think of with three living actors from the golden age of Hollywood: Kirk Douglas, Tony Curtis and Ernest Borgnine. As of today, Douglas is the only actor from the film who is still alive as Borgnine died at the age of 95.
Borgnine's contemporaries from that era also included the likes Burt Lancaster, Charlton Heston, Paul Newman, Lee Marvin, Walter Matthau and Jack Lemmon.
Borgnine was also the oldest living Best Actor Oscar winner as he won the award for his title role in the film "Marty" (1955); Borgnine also appeared in the films "The Dirty Dozen" (1967), "The Wild Bunch" (1969) and "Escape from New York" (1981).
On his quotes was: "I don't care whether a part is 10 minutes long, or two hours long, and I don't care whether my name is up there on top, either."