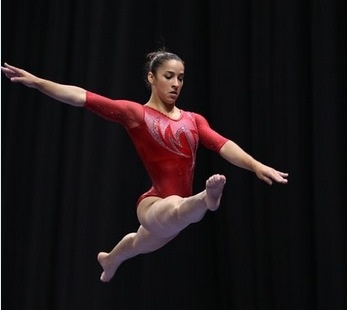 We learned many things tonight on Twitter between the hours of 19:00-20:00 (New York time), some of which actually spoiled tonight's NBC coverage of the 2012 London Olympics tonight (we are the last people in the world to see the games here on the east coast, except for those who reside in Hawaii which is six hours behind the east coast).
We also encountered a fervent Greek nationalist who was boasting of how Greece has proven its vast athletic superiority over the whole world with two bronze medals, including one from Ilias Iliadis in men's judo (90-kg); this would have been fine with us except the flag-waving fanatic had to mention that it was two more than Turkey had won (no medals so far for my father's country).
Then, this person had to add that Turkey lost to the United States, my native country by a 89-58 margin in women's basketball. Turkey did prevail handily over China by an 82-55 margin in the team's next game, and Greece lost to Team America in the exact same sport by a 89-58 margin in Riga, Latvia, on July 3, 2009.
Of course, we have nothing against Greeks or Greek-Americans in general, but there are jingoists who unfortunately soil the Olympic spirit.
As for the tweets we read tonight, some interesting things were discussed; here are six of them:
1) @TheSun_Football: "BREAKING NEWS: Great Britain lose to South Korea 5-4 on penalties at Olympic football quarter-final stage (The image above is of English soccer legend Frank Lampard, but it is not from today's game)."
2) @Current: "Sex, training and winning the gold: @jonnymoseley reflects of the life of an Olympian (this is actually in reference to Jonny Moseley, an American skier who fared well at the 1996 Nagano Winter Olympics)
3) @Olympic: "Total Gold Count: USA with 26, China with 25, GBR with 14."
4) @SpencerGeorgeM: "Just got really emotional watching the recap of how Jessica Ennis won the Gold. Huge congratulations to her. Once again proud to be British." (Ennis is pictured in the center).
5) Chet_Cannon: "You deserve a tardy slip @joejones. Wow @Aly_Raisman and the women gymnasts are incredible....GO USA!" (Aly Raisman is part of the Fab Five gold-medal winning USA women's gymnastics team; she is pictured below).
6) @HuffPostComedy: "If you're competing in the #Olympics you probably have no life."
http://www.jessicaennis.net
http://www.usagym.org/
http://www.haaretz.com
http://www.olympicair.com
http://www.turkishairlines.com