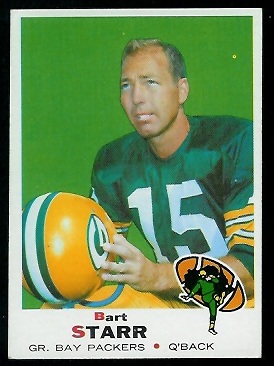 Today, we go 'old school' as we conclude our month-long quotes from Super Bowl-winning quarterbacks with a quip from Green Bay Packers great Bart Starr, 78, who guided his team to victories in Super Bowl I in 1967 (35-10 over Kansas City Chiefs) and Super Bowl II in 1968 (33-14 over Oakland Raiders).
Starr was also a star quarterback at the University of Alabama, and we are quoting his fellow Crimson Tide great Joe Namath on our other blog, "Politics, Culture and Other Wastes of Time" today.
Here is Starr's quote:
"Athletic competition clearly defines the unique power of our attitude."
SIDEBAR: Yesterday, we mentioned how several Big South Conference schools fared in the annual college basketball bracket busters.
And, jut last night, High Point University Panthers guard Nick Barbour (senior, Danville, Va.) set the school's men's basketball scoring record by recording 44 points against the visitors from Campbell University, in eastern North Carolina.
The school which is conversely located in High Point, NC, won the game by a 98-60 margin. The Panthers finish the regular season (12-14, 8-10 Big South) and await their first-round opponent in the Big South Tournament.