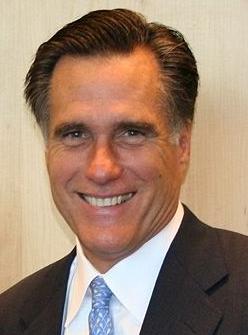 For starters, it's an open secret here at "The Daily Vampire" that we are not Republicans ourselves even though our zip code is (I will only say that it's not Provo, Utah), so if we had our way then Mitt Romney would select the Rev. Pat Robertson who said that somehow President Barack Obama's is as corrupt as the Nixon administration was during Watergate. Then again, the people who watch "The 700 Club" are probably the ones who write radical letters-to-the-editor, such as one in "The Roanoke Times" today that said providing security for Michelle Obama when she gave the commencement at Virginia Tech last week was 'a waste of tax-payer money.'
So, here is the order from least offensive to most offensive. From what we've gathered Bill O'Reilly likes Sen. Marco Rubio (R-Fla.), David Brooks, the rare rational conservative, likes Sen. Rob Portman (R-Ohio) and the GOP's man in the shadows Grover Norquist likes Gov. Bobby Jindal (R-Louisana, pictured at the bottom).
Here we go:
1. Sen. Kelly Ayotte (R-NH, pictured top)
2. Gov. Chris Christie (R-NJ)
3. Sen. Rob Portman (R-Ohio)
4. Gov. Mitch Daniels (R-Ind.)
5. (former) Gov. Tim Pawlenty (R-Minn.)
6. Gov. Bobby Jindal (R-La.)
7. Gov. Susana Martinez (R-N.Mex.)
8. Gov. Nikki Haley (R-SC)
9. Sen. Marco Rubio (R-Fla.)
10. Gov. Bob McDonnell (R-Va)
Ironically, we get email updates from both the Virginia Republican Party and the Minutemen Project, who are convinced that Pres. Obama was born in Tanzania or Tajikistan (actually, Zimbabwe is apparently their latest suggest; this is NOT a joke!), so we will provide a link to their web sites as well as the one for Robertson's own "The 700 Club."
But, 'to balance things out,' we will provide some links to people and groups to the left of us. For starters, there is "The Nation" magazine which in the current issue has an excellent review of a posthumous memoir by singer/poet/activist Gil Scott-Herring, the official web site for filmmaker/activist Michael Moore who speaks with Cornel West tomorrow night at Hunter's College in New York and lastly The Ineternationalist Bookstore in Chapel Hill, NC, which is hosting a t-shirt design contest. Though the Tarheel State is up for grabs, there is virtually no doubt that zip code 27514 (the zip code for Chapel Hill) will go for Pres. Obama, even if he admits that he was born in Dushanbe (the capital of Tajikistan; sister city with Boulder, Colo.).
http://www.rpv.org
http://www.minutemenproject.com
http://www.cbn.com/700club
http://www.thenation.com
http://www.michaelmoore.com
http://www.internationalistbooks.org