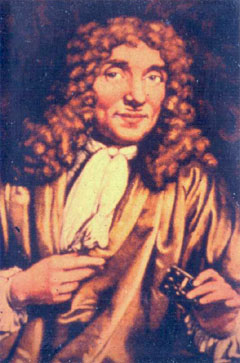 Though his name is just slightly less difficult to spell than that of acclaimed Thai director Apichatpong Weerasethakul ("Blissfully Your's), we are quoting the great Dutch biologist Anton Leeuwenhoek (1632-1723) today as part of our month-long series of quotes from scientists and artists. Previously, on this blog, we quoted Albert Einstein and Charles Darwin for this series.
Here is the quote from Leeuwenhoek (yes, we got it right; it takes a few tries though!):
"A man has always to be busy with his thoughts if anything is to be accomplished."