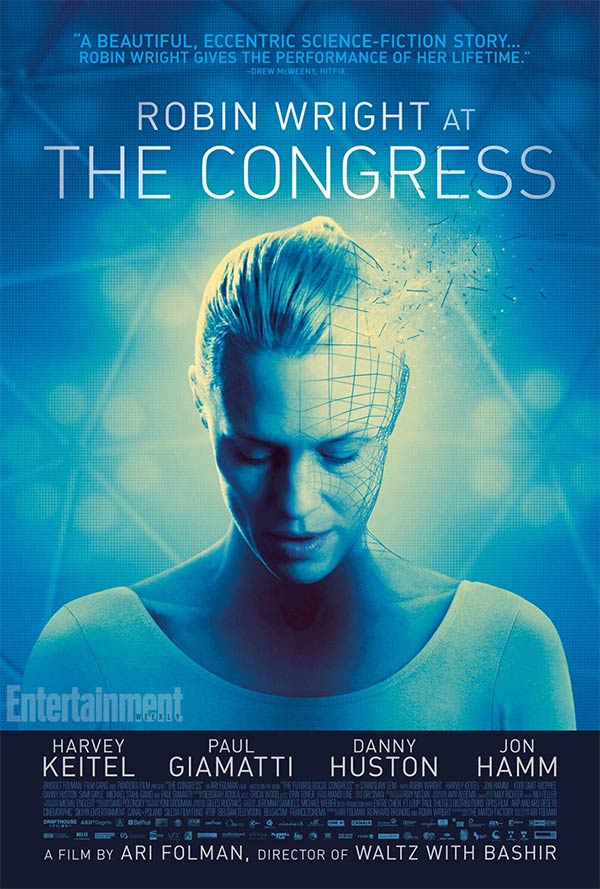 Greetings to our blog readers in Iceland, Japan and planet Mars!
Girl Power! Today, we feature three films starring women, which are either opening or are still showing at various theatres, cinemas and drive-ins in our mid-Atlantic portion of the United States.
We start off with the lovely Star Lite Drive-In in Christiansburg, Va (near Blacksburg) where they are screening "Lucy" at 8:45 pm and 10:30 pm this weekend; Scarlett Johansson once again delivers.
In Washington, DC, an indy film called "The Congress" is opening at the West End Cinema, but the film about an aging actress who decides to maintain her beauty by capturing herself digitally has nothing to with the U.S. Congress. Robin Wright who is in the Netflix series "House of Cards," which is actually about the U.S. Congress, stars in the film.
At the same venue, "Life of Crime" based on the Elmore Leonard novel "Switch" begins its run; the film features Jennifer Anniston and Tim Robbins. Curiously enough, it is also showing at the Tower Theatre out west in Salt Lake City, Utah.
The historic Byrd Theatre in downtown Richmond, Va., which usually shows second-run features is showing "Maleficent" with Angelina Jolie (is she the one married to Brad Pitt? Just kidding!). The cinema is also showing "Tammy" and "How to Train Your Dragon 2."
The Grandin Theatre in Roanoke, Va., is showing "Life After Beth" which just one screening at 9:15 p.m. throughout the week; the same venue is opening "Calvary," an Irish film about a Catholic priest, this weekend, a film that is also showing at many arthouses, including the Carolina Theatre in Durham, NC, and a/perture in Winston-Salem, Va., which is also screening "Alive Inside," a documentary explaining how music can dwelve into our souls and transmit healing powers. We suspect that the new age group of yesteryear Tangerine Dream is better able to perform this task than the speed metal band of yesteryear Anthrax???!!!!
http://www.starlitedrive.info
http://www.byrdtheatre.com
http://www.aperture.com
http://www.westendcinema.com
http://www.grandintheatre.com